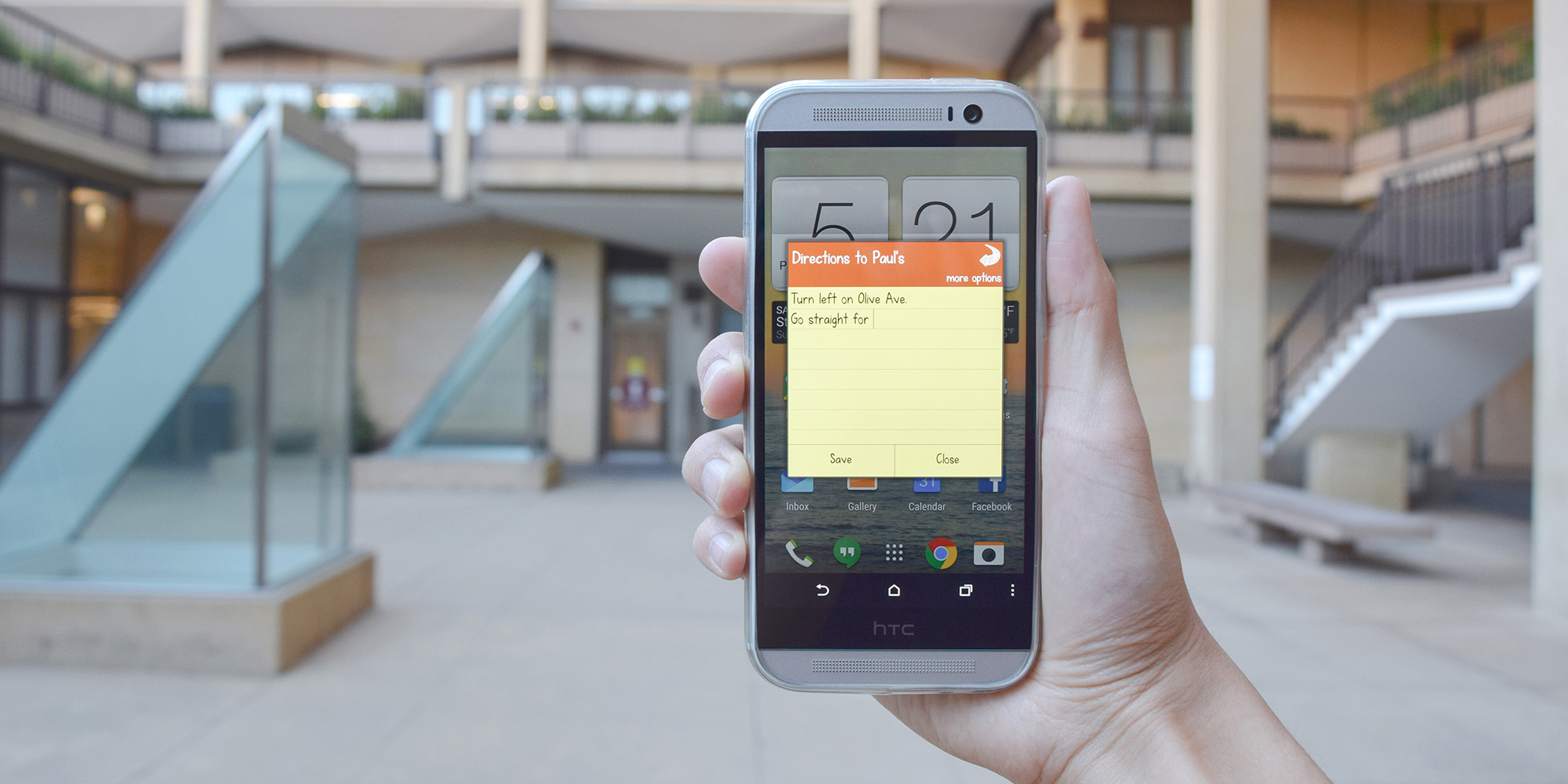 Write Now is an innovative note-taking app for Android that allows users to take a note without leaving the app they are currently in. The goal of Write Now was to design a easy-to-use note app that offers a truly optimized solution for a mobile interface. Write Now's most notable feature is the NowPad, a special dialog interface that launches on top of any app.
To launch the NowPad, simply swipe from the bezel of the screen to the center and let go. The NowPad pops in as an overlay on top of any app, allowing the user to quickly jot down notes with minimal transitioning. When the user is done, they simply tap "Save" and immediately resume their foreground app. Write Now saves time and effort, making it the fastest and most convenient way to take notes on a mobile device.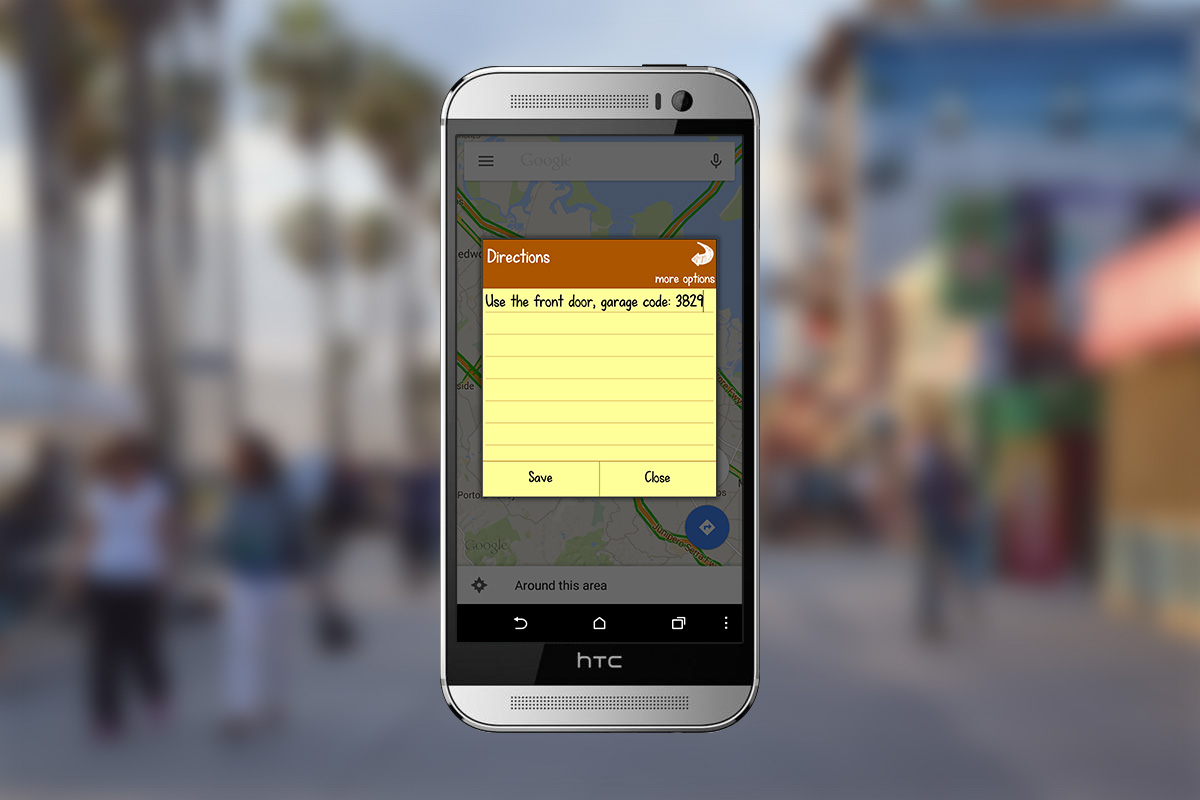 Write Now was designed out of observation and needfinding based on popular notepad apps on Android. Taking notes on a mobile device can often be cumbersome and slow. For instance, imagine you want to jot some notes during a phone call. You would need to close of your phone app, find your notes app, open it, create a new note, jot your notes, and then switch back to your phone app. Such a flow simply takes too many steps, and it becomes especially tedious on a mobile interface. Write Now provide a frictionless way to taking notes.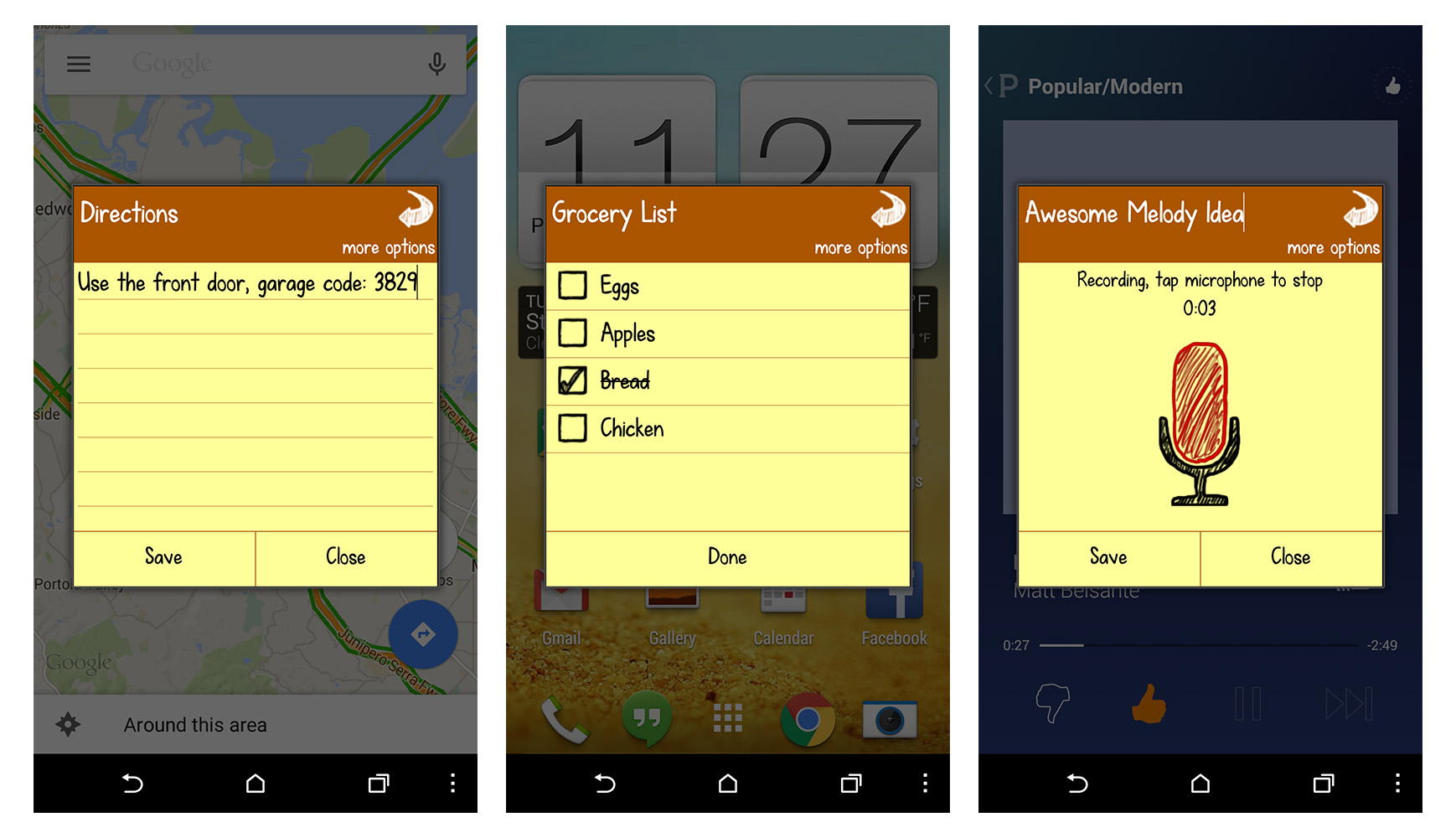 Write Now features three different types of notes: text, checklist, and voice memo. When designing Write Now, I envisioned it to eventually also have other types of notes including images, videos, and drawings.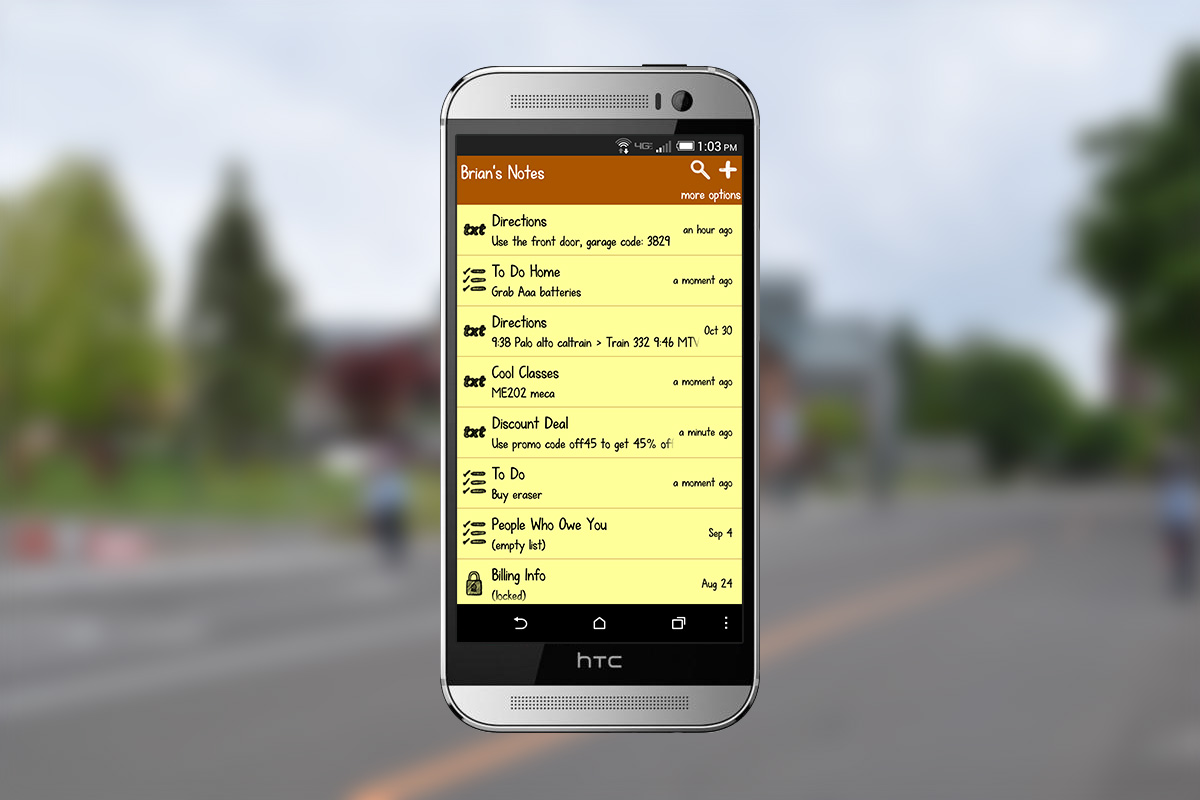 Users can view all their saved notes in the main app. From the main app, users can create, edit, and search for notes as well as organize and manage notes and folders.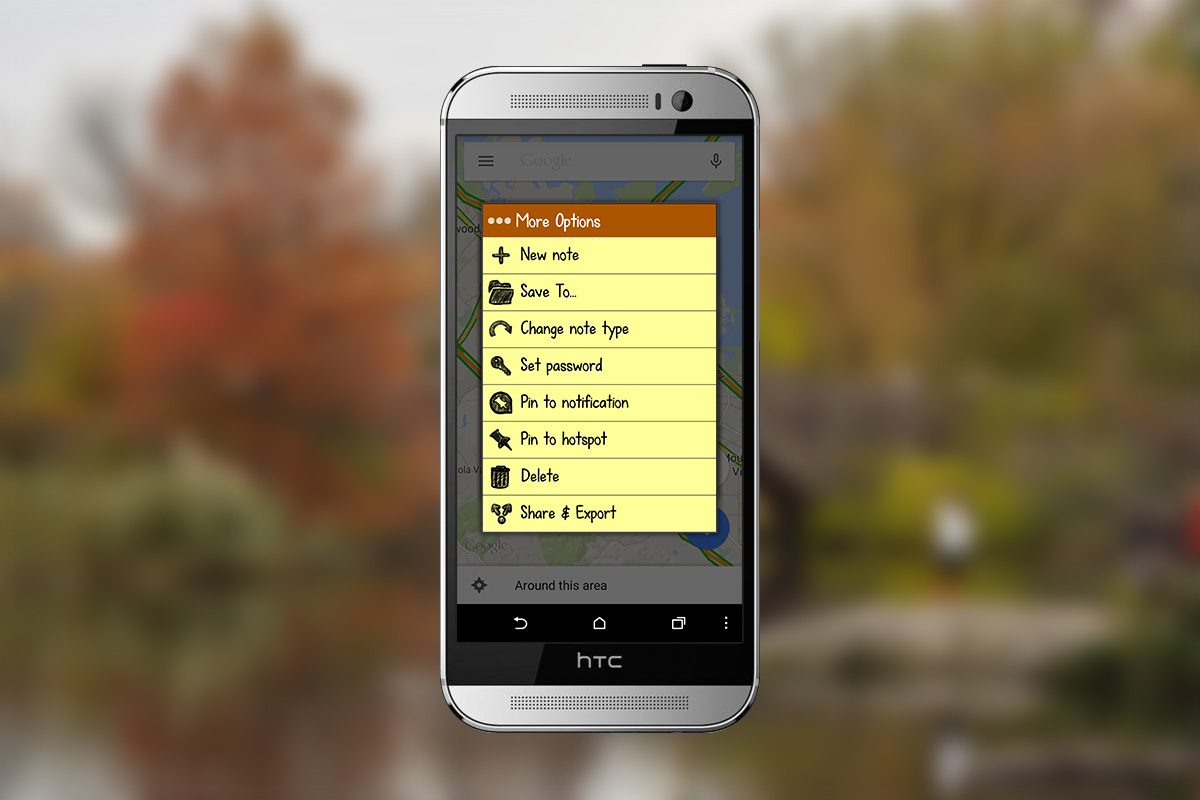 When designing Write Now, I aimed for a flat skeuomorphic visual language. The font was uniquely chosen for its handwritten style and then manually modified for mobile scale. Using a combination of solid colors and sketched iconography, Write Now aims to invoke a playful mood.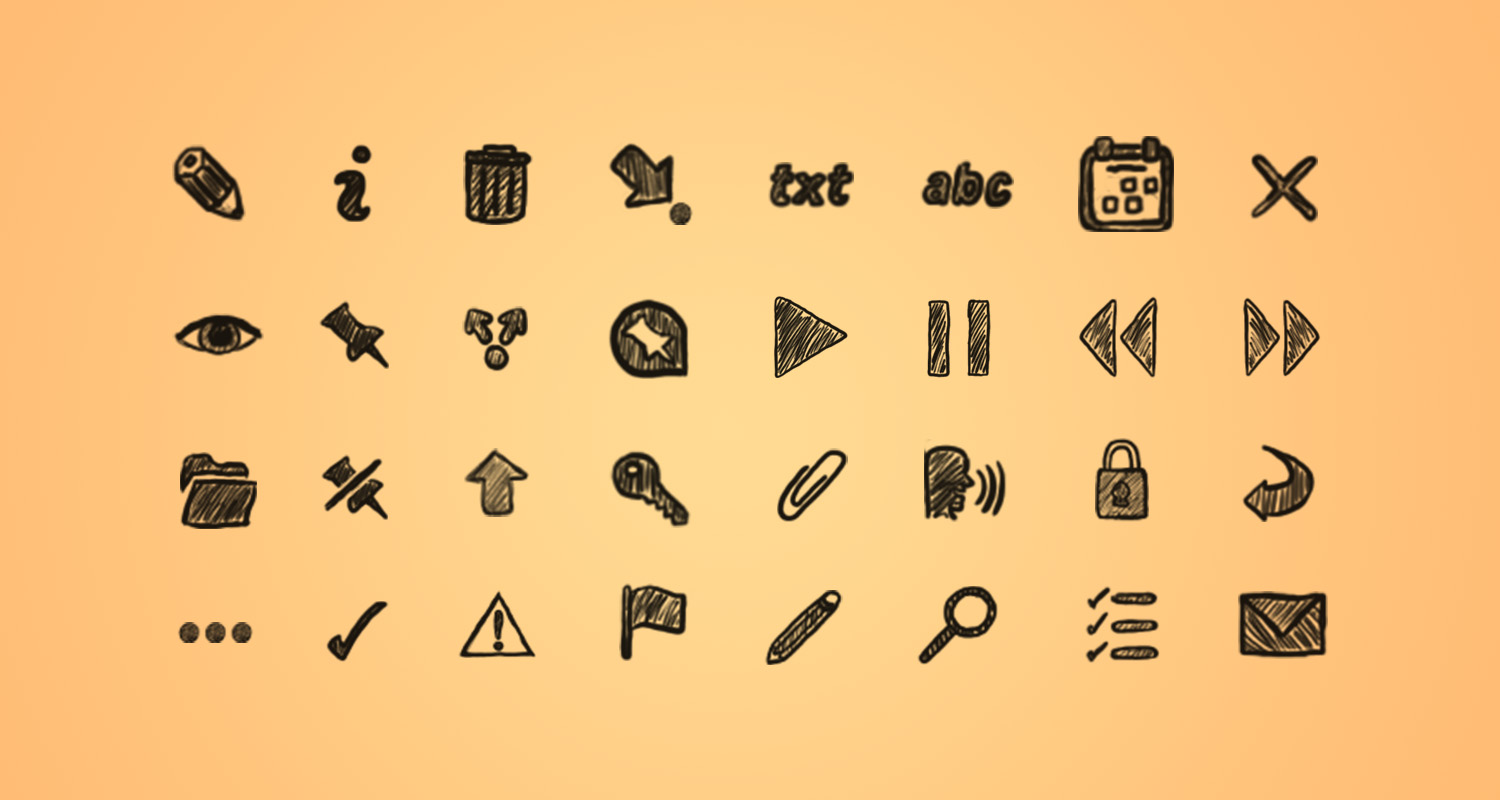 Write Now is available for free on Google Play and has been downloaded over 350,000 times in more than 50 different countries and has an average rating of 4.3 stars.
Special thanks to Charlotte Abrahamson for helping design and create the iconography for this app.